Writing Life - Writing for Children Part 1
Follow your dream of writing for children
Is your dream to write books and stories for children? We have the system that can make your dream into reality.



Lesley Beake has written 90 books over 35 years. She's won many prizes along the way. And today, her interest is in getting you to take that manuscript out from the bottom drawer, and finishing it. Her hard-won skill will fast track you to the next level. She will inspire and encourage you, and you will have fun while you learn.
Starting projects but not finishing them? This coaching will improve your confidence. Lesley's gentle encouragement will make the accomplishment of your dream become very real. The feeling when you hold that completed story will be wonderful.
Not only is Lesley a skilled writer, but she has given practical courses given over many years in many different environments. She knows that most of us write in precious spare time. We don't have a single instant to waste.

Every page of this course has a purpose and a goal. That goal is to see you completing stories that you can read to children with pride, submit to publishers with hope – but most of all, enjoy creating.

Your Instructor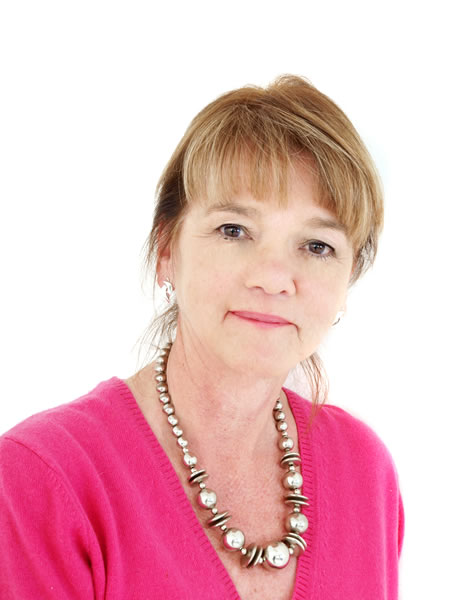 Hello, I'm Lesley Beake.
Books are life for me.
I read them, write them and work with them pretty much all the time I am awake.
My particular interest is in books for children and young people. After having published 90 titles for readers from age 4 to age 14, I now concentrate on introducing the joys of reading to children through Children's Book Network – www.childrensbook.co.za
---
A brief resume:
I was born in Scotland, emigrating to South Africa as a child with my family. After completing my education at Rhodes University, I taught for twelve years in primary schools in KwaZulu Natal and the Cape before travelling abroad, living in Qatar in the Arabian Gulf and teaching adults for the British Council. I returned to Africa in 1985, living in Namibia and working in Malawi before settling in the Cape again.

In the last 25 years, I have written over ninety books and edited hundreds more while working as a commissioning editor with several major educational publishers. Many of my books are for the challenging age group 12-16 although I have also written books for children of all ages from pre-school onwards. Some have been translated into languages as diverse as Swedish, Japanese and Korean. The Strollers, published by Maskew Miller Longman in 1989 is now in its 28th edition and recently featured in the prestigious British publication 1001 Children's Books to read before you grow up.

My books have won many awards, including the Sir Percy Fitzpatrick Award (twice) and the M-Net Prize for Literature and I was South Africa's nominee for both the Astrid Lindgren and the Hans Christian Andersen Awards. Song of Be won the Namibian Children's Book Forum gold medal.

In response to the dire state of reading in South Africa, I co-founded the Children's Book Network in 2011 with Sindiwe Magona and Gcina Mhlophe, which actively brings reading to educationally disadvantaged children through workshops and a dynamic website.

Writing life:Writing for Children

Testimonial:

Thank you again for the work shop. I think the greatest gift was that I got my voice back. Blessings.
Looking back, it all began when I was a teenager.
My first writing chair was a wheelbarrow. I was sixteen. We were leaving Scotland for Africa, forever, in a few days. Our house had been sold, the furniture distributed; only a rusty wheelbarrow remained in the garden, forlorn among the weeds, (but with a beautiful view of the gentle Pentland Hills). I sat for a while, sadly, and then I thought I might write a book.
That book became – after many, many rewrites – a story for young readers called Rainbow. Writing it got me through some difficult days – and I enjoyed making it, although I quickly began to realize what very hard work it was.
The story involved a boy, busy climbing a tree. Without warning, he is struck by a falling rainbow holding an enticing, many-coloured rope with which to climb to adventure. The only connection with reality was the old apple tree I was looking at when I had the idea. The finished book held echoes of practically everything I had read as a child.
Maybe all first books have to be like that, especially those written by young people. Writing is not an easy craft to learn and – like most crafts – it has to be learned by doing it. I know where the images come from of a potential author gazing out of a window, quill pen in hand, and suddenly seeing how the springtime garden can be turned into a host of golden daffodils. The image lingers on of writing as some sort of inspiration that descends without warning, taking the writer by complete surprise and resulting in a splendid story, or the beginning of a trilogy.
Rainbow undoubtedly surprised me, but it was a long hard slog to write. It was useful mostly for the things it taught me, the many things I didn't know. Because to write successfully, you really have to examine what the poet Mary Oliver once called 'the machinery of your wits'. You need to offer yourself up completely to the process. Many years later, when I had practiced for a couple of decades, I once again wrote something that was, really, just for me, about that same time of change and disruption in that garden where my first book began.
Here it is …
I remember one day going to our old house, empty of everything now, and sitting alone in the garden on the wheelbarrow, which was neither worth selling nor worth taking to South Africa. It was a very still early summer afternoon and clouds of midges spiralled in the faint sunshine. I was quite comfortable in the wheelbarrow, swinging my legs idly and contemplating the future. Maybe I wanted to distract myself from the unknown, but there suddenly came to me, quite out of the blue, an idea for a book. It would be about a boy who climbed up a rope he found in a rainbow one day. It would be called, I decided after a pause for thought, Rainbow! Nothing more happened to the subsequent manuscript for about twenty-two years, but it took my mind off things very effectively.
Right now, you could be in exactly the right place to find practical, down-to-earth (and often humorous) guidance to help you through into one of the most enjoyable and fulfilling writing experiences it is possible to have.
This ten-part course is planned to cover ten weeks – an hour a day, or any rate you choose. Working steadily, experienced writer Lesley Beake – who learned her craft through 90 published books over 35 years – will take you through her method for finding (and holding on to) inspiration.

Start by finding inspiration in the curriculum described below:

Course Curriculum
Preface
Available in days
days after you enroll
Introduction
Available in days
days after you enroll
MODULE 1: Beginnings
Available in days
days after you enroll
Still hesitating? … Why not dip your toe into the process with this lovely free exercise, which explores ideas and perspectives! This will give you a strong sense of whether this course is a good fit for you. Since we offer a 30 day money back guarantee, signing up carries no risk. We are so sure that this course will be fulfilling and productive, that we feel confident to offer this ask-no-questions offer. You can keep all the free exercises too.
To get an idea:

FREE SAMPLE!
Would you like a taster to get an idea of what the full menu
will be all about? Try this.
EXERCISE : WRITING FOR CHILDREN
This exercise involves writing a few sentences to continue a
suggested idea – and then looking at the results from a
different perspective. Avoid reading the second part before you do the first part!

PART ONE: First lines
The beginning of your story is where you either capture your reader – or lose them for good.

Try writing the second sentence (or more) for each of these three beginnings:

I stepped back, pressing myself so hard against the wall that I could feel every rough stone imprinting itself on my skin. The lion …

The memory of the flowers would stay with me always. When I closed my eyes …

'Oi!' The dirty child eyed me with a nasty scowl. When he moved closer....
PART TWO
Finished? (Not looked for clues from the next section yet?)
Good. Now think of the word stereotypes. It is what we all
tend to leap for in a crisis – and what I am trying to avoid
leaping for here.
There are an infinite number of ideas you could have
followed with any of the three beginnings. They could have
come from your own experience (hopefully not the lion). They could have come from your reading, thinking and –
most importantly – imagination. Were they predictable?
Have a look back. Consider whether you stepped outside the conventional line, or not.
Now do it again. This time deliberately make your sentences totally unexpected.
After (and only after) you have done this, you could have a
look at one way I might have done this non-stereotype
exercise. There is, by the way, no right answer in these write answers. Just differences.


My ideas:
I stepped back, pressing myself so had against the wall
that I could feel every rough stone imprinting itself on my skin. The lion came so close that I could smell the meat he had eaten for breakfast (last week). He gazed at me for a moment with huge and – it seemed to me – sorrowful eyes. Then he rubbed his head gently against my knees and purred.
The memory of the flowers would stay with me always.
When I closed my eyes I could see in my mind, as clearly as if it were yesterday, the line of the sand behind the huge white breakers, the palm trees tossed by the last of the storm, the silvery sand of the beach. As I made my last desperate effort to stay alive in the churning sea, I could smell flowers, soft and sweet on the air. I could smell life.
'Oi!' The dirty child eyed me with a nasty scowl. When
he moved closer, I could see that he was half-starved as well as filthy. My hand closed on the heavy purse in my
pocket. Was he a thief? 'You want to watch out,' he told me. 'Rough types round here.' Next … Oh. I forgot. This is supposed to be a sample only.

But I can't resist adding that next, you could think about time and landscape in each of these stories and make a few
adjustments.
Over to you …
Writing Life: Writing for Children

Testimonial
Thank you very much for the excellent course you delivered last week. I found it challenging, stimulating, enlightening, helpful and most enjoyable. I was very sorry when it was over.
Frequently Asked Questions
When does the course start and finish?
The course starts now and never ends! It is a completely self-paced online course - you decide when you start and when you finish.
How long do I have access to the course?
How does lifetime access sound? After enrolling, you have unlimited access to this course for as long as you like - across any and all devices you own.
What if I am unhappy with the course?
We would never want you to be unhappy! If you are unsatisfied with your purchase, contact us in the first 30 days and we will give you a full refund.
We need more stories that enable children to empathise with others, stories that hold hope, laughter...love. There is so much to write about in the world.

We need YOU to tell these stories with your unique voice. Join me.
Only you know how much time, energy and money you have used up to this point. I have been where you are, so I clearly understand the struggle that you are going through. And that is what makes this the perfect course for you. Let me ease the path, teach you skills and encourage you. Let me save you time and fast track you. Together let's enjoy your growing confidence.

Writing Life: Writing for Children

Testimonial:

Thanks for such a wonderful and stimulating course. My head is still buzzing
"The true alchemists do not change lead into gold; they change the world into words." – William H. Gass
This is your chance to replace self-doubt with mastery. Let's explore these tools that I have developed together. Let's embark on this wonderful journey together. Let's get you writing a book for children